Inspired By Innovation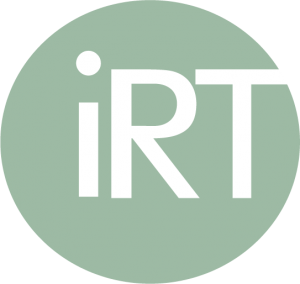 Explore our research-based solutions.
WHY CHOOSE iRT?
iRT is a behavioral sciences research company that conducts translational scientific studies; training, technical assistance, & evaluation projects; & dissemination of products and services designed to improve the health & well-being of youth, families, organizations, & communities.
Our products and services are research-based and outcomes-driven.
RESEARCH BASED SERVICES
iRT is committed to making a difference in the lives of children, parents, families, and schools.
Evidence-based – Research is the foundation of everything we do

Tested – As results come in, products, services, and strategies are improved

Focused on People – We care deeply about our customers and partners
NEWS ARTICLES
Elizabeth Porter
November 29, 2023, Durham, NC - iRT Research Scientist Dr. Rebecca Stelter joined a working group with other researchers from the National Mentoring Resource Center (NMRC) Research Board to develop a youth-informed guide for young [...]
Elizabeth Porter
November 28, 2023, Durham, NC – Implementing high quality training is an integral step in the process of building and maintaining a successful mentoring program. Research has shown that mentor training programs that prepare mentors [...]
Elizabeth Porter
November 17, 2023, Durham, NC – In an increasingly digital world, youth and adults are consistently exposed to a barrage of media messages. Some media messages include false or misleading information that may have a [...]