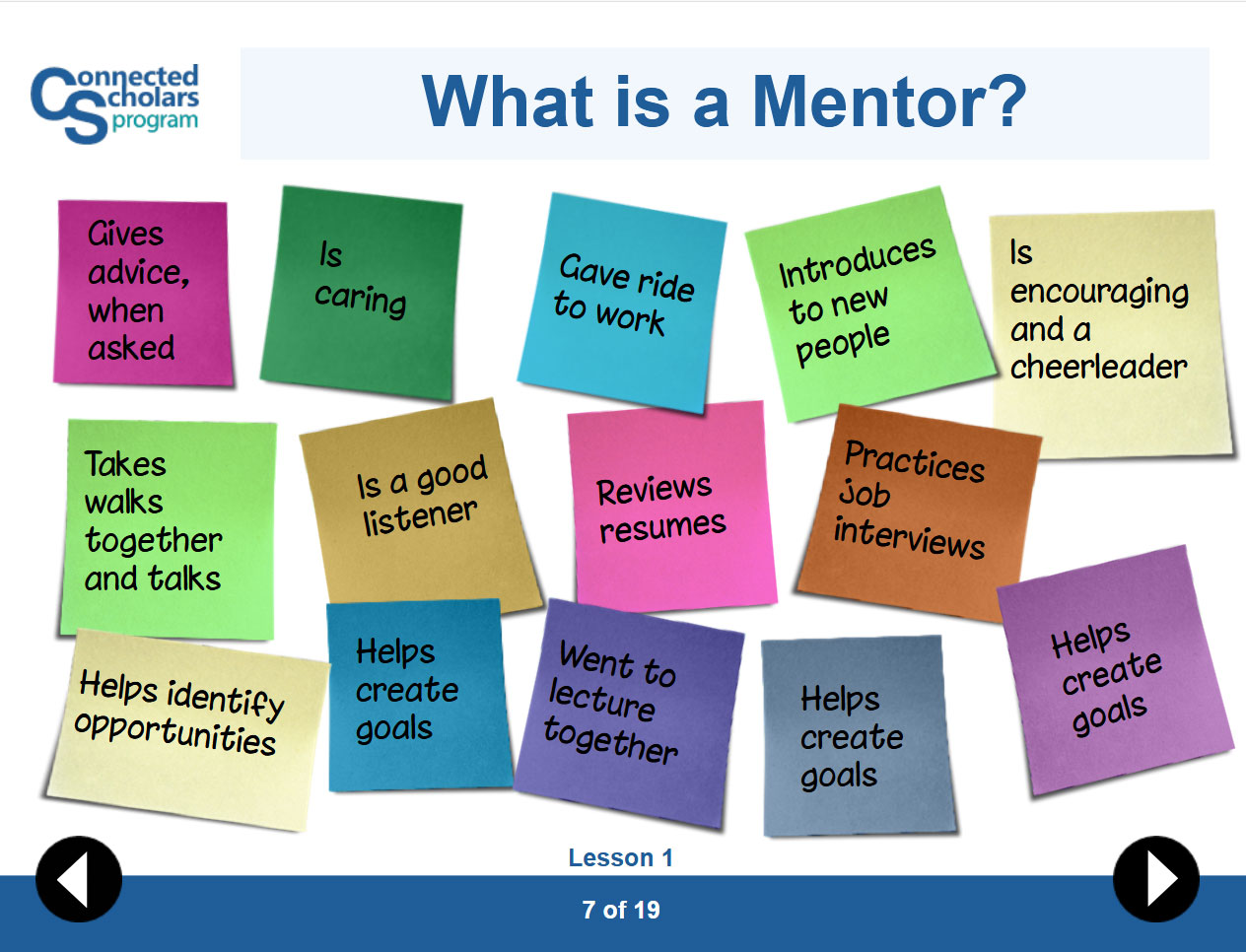 Connected Scholars
Trained students to understand the value of building their social capital; and learn and practice networking and relationship-building skills to expand their social networks. Students learn life-long skills to find help and mentors that will benefit their academic, professional, and personal lives.
RELATED PRESENTATIONS
Kupersmidt, J. B., Marks, V., Rucker, T. & Burns, K. (2018, January). Innovations in promoting college & career success for low-income youth. Workshop presented at the 2018 National Mentoring Summit. Washington, D. C.
Stelter, R.L., & Schwartz, S. (2015, January). Helping close the mentoring gap: Innovative approaches to training and engaging youth and their caregivers. Paper presented at the 2015 National Mentoring Summit: Expanding the Mentoring Effect, Washington DC.