A behavioral sciences research company
that conducts translational
scientific studies
in the news
IRT Study on Community College Sexual Health
Published in Journal of American College Health
Tuesday, January 29, 2019
The Journal of American College Health has published a paper from researchers at iRT on the status of sexual health among community college students.
The paper, "The Understudied Half of Undergraduates," takes a look at the behaviors, attitudes, and experiences of more than 250 older adolescents attending community colleges from eight different campuses. Despite being considerably more diverse in both race and class than four-year universities, significantly less research has been done on community college populations than on other student groups.

innovation Research and Training (iRT) is committed to conducting high quality, innovative basic and applied research as well as creating products and services that better society with a focus on enhancing the mental health, health, and quality of life of children, adolescents, families, communities, and organizations. iRT staff members apply cutting edge clinical and technical knowledge and skills to developing and evaluating, and helping others to develop and evaluate, evidence-based programs and services.
The versatile and multidisciplinary professional staff consists of both basic and applied researchers with considerable experience as scientists, practitioners, program administrators, and policy makers. IRT also has access to and utilizes an extensive network of scientists and scholars to provide strategic advice on focal questions, on an as-needed basis.
Sed ut perspiciatis unde omnis iste natus error sit voluptatem accusantium doloremque laudantium, totam rem aperiam, eaque ipsa quae ab illo inventore veritatis et quasi architecto beatae

Media Detective
The Media Detective programs are activity-based, media literacy education, alcohol and tobacco use prevention programs that engage children in learning about media and substance use.

Media Detective Family Night
Media Detective Family Night (MDFN)Â uses an original approach to incorporating families into a school-based, media literacy, substance use prevention program through a minimal intervention format

Media Ready
Substance Abuse Prevention Program for Middle School Students

media world
Substance Abuse Prevention Program for Middle School Students
Master Mind is a mindfulness education, substance abuse prevention program for elementary school-aged children.
The Aware Program is one of the only evidence-based programs that helps adolescents and young adults with FASD or other intellectual disabilities develop skills to regulate their feelings, make healthier choices, and avoid risky behaviors such as using alcohol or other drugs.
Moment is a four-week mindfulness education program for middle school students.

Our multidisciplinary team of scientists, educators, and mentoring practitioners combine science, real-world perspectives, and field-tested studies. The result? First-of-their-kind products and services that are both effective and practical.
Social-Emotional Assessment & Learning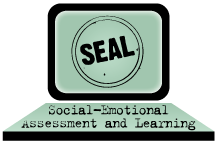 Sed ut perspiciatis unde omnis iste natus error sit voluptatem accusantium doloremque laudantium, totam rem aperiam, eaque ipsa quae ab illo inventore veritatis et quasi architecto beatae