Are you a young driver – or soon to be?
You are the expert. We need YOU!
Earn Amazon gift cards for taking online surveys!
RECRUITMENT FOR THIS STUDY HAS CLOSED. THANK YOU FOR YOUR INTEREST!
Receive up to $70 in gift cards for completing three online surveys regarding driving behavior over the course of 3-4 months.
We need you because you are the expert on what young drivers think and do on the road. Your opinion is valuable and can help us make a more effective and engaging safe driving program.
*All eligible participants under the age of 18 must have parent permission to be in the study.
WHAT WILL YOU BE ASKED TO DO?
Take a five-question screener to find out if you're eligible

Agree to participate in the study and get your parent's permission to participate, if you are under the age of 18
Take 3 online surveys
Interact with an online safe driving training program involving immersive videos
The study is expected to take a total of 3 hours over the course of 3-4 months. You will receive an Amazon gift card for every survey completed.
WHEN WILL YOU NEED TO TAKE EACH SURVEY?
You will get reminders when it is time to complete each survey via email and text. Everything will be done completely online allowing you to complete the study anywhere at the time that works for you. All you need is your computer or mobile device with access to the internet.
PARENTS OF YOUNG DRIVERS
Are you the parent of a teen learning to drive or already driving?
As a parent, you want to keep your teen safe. We want the same thing. With your teen's help, we want to find the most effective and engaging way to promote safe driving practices to keep everyone safe on the road.
We are conducting a research study to better understand the driving behavior and attitudes of young drivers and develop an interactive web-based program to promote safe driving. We are recruiting young drivers from across the country to take part in the study.
WHAT WILL MY TEEN BE ASKED TO DO?
Your teen will be asked to:
Interact with an e-learning safe driving training program involving immersive videos
Complete three online surveys
The study is expected to take a total of 3 hours over the course of 3-4 months. Your teen can receive up to $70 in Amazon gift cards for participating. Participating in the study is completely voluntary and all information will be kept confidential. If your teen is under the age of 18, must have parent permission to be in the study.
WHY IS THIS STUDY IMPORTANT?
Your teen matters. Motor vehicle crashes are a leading cause of death among teens and young adults in the United States.
The teenage years are a critical window of time to promote safe driving and decision-making. By participating, your teen will learn about being a safe driver.
ABOUT US
This study is being conducted by a research team at innovation Research and Training (iRT) led by Dr. Rebecca Stelter and Dr. Allison Schmidt. iRT is a small behavioral science research company committed to conducting high quality, innovative basic and applied research as well as creating products and services that better society with a focus on enhancing the mental health, health,

and

quality of life of children, adolescents, families, communities, and organizations.
This project is being funded by the Centers for Disease Control and Prevention (CDC) to prevent injuries from motor vehicle crashes.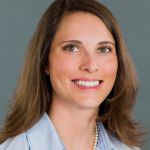 Dr. Rebecca Stelter is a developmental psychologist and a Research Scientist at innovation Research & Training. She has a passion for creating engaging and impactful programs for children, teens and adults and for conducting research that will improve the lives of children and families. She drives a minivan, which she thinks is actually a lot of fun to drive.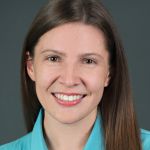 Dr. Allison Schmidt is a mixed methods Research Scientist at innovation Research & Training. Trained in public health, she has over a decade of experience in substance use prevention and health promotion. She is committed to creating and evaluating tools for teens, young adults, and public health professionals that improve health and wellbeing. After many years of happily not owning a car, she now often offers to drive.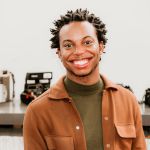 Jacob Smith is the Executive Director of National Organizations for Youth Safety (NOYS). Jacob has extensive experience working with nonprofit organizations, federal agencies, and the private sector to build equitable and engaging youth programming to address a variety of youth health and safety issues. Through his experience as a nonprofit executive, organizer, activist, and strategist, Jacob recognizes that all the most pressing road safety issues can be solved and transformed by youth.